Blinds are a great way to dress up your home. They offer light control, privacy and aesthetic benefits, but dust build-up in a home is inevitable! So which blinds are the easiest to clean?
Roller Blinds are made of a smooth, non-static fabric with dust-repelling properties, so to keep them fresh, a simple swipe of your vacuum cleaner using a soft brush or a wipe down with a damp cloth is all they need!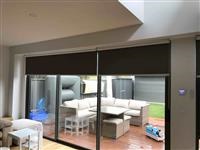 Venetian Blinds have the ability to tilt and close the blades allowing a flat surface to work with when cleaning.
Aluminium venetians in particular can be dusted, vacuumed or washed in a variety of ways. You can even apply a specific spray that repels dust to keep the allergens at bay!
Timber Venetians require more care and in particular the solution you might use to clean them so as to ensure the timber slats don't warp or fade, so a simple sweeping action with a duster should suffice.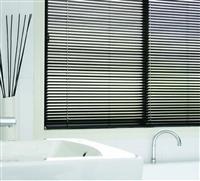 Vertical Blinds are manufactured using PVC properties which means they can be cleaned with water or gentle cleaning solutions. When the vertical slats are closed, this offers an easy surface to wipe clean.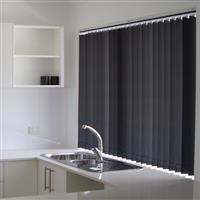 Panel Glide Blinds
Panel Glides are similar to verticals, in that they are perfect for wide openings or opening and closing sliding doors. To that end, a light dusting or a soft brush vacuum is usually all that Is required to remove any dust.
Any spot stains can be removed with a warm, damp cloth.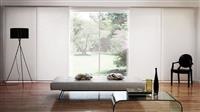 There you have it! If you're looking for low maintenance, easy to clean blinds, then you should definitely consider the ones we've suggested above.