Aluminium Venetian Blinds Adelaide
Aluminium Venetian Blinds Control Light & Are Easy to Clean.
Aluminium Venetian blinds are a cost effective choice when covering large window openings. Adelaide homes and offices choose venetian blinds as they offer a modern and contemporary, to classic look with very little effort required to keep them clean and looking great.
Available in 16mm, 25mm & 50mm wide slats. We also provide a no-holes privacy Slimline blind in 25mm only.
Our Aluminium Venetians are distinguished by an array of exceptional features and benefits that set them apart from any other venetian blinds available. Here's what makes them truly remarkable:
Unrivalled Slat Quantity: Our blinds boast a higher number of slats compared to most alternatives, ensuring enhanced privacy and light control.


Extruded Aluminium Top and Bottom Rail: Unlike other venetians, our blinds are equipped with a top and bottom rail made from extruded aluminium. This premium material guarantees resistance to warping, buckling, and rusting.


Light Skirt on the Head box: Our blinds feature a light skirt on the head box, adding a touch of elegance and sophistication to their overall appearance.


Enclosed Bottom Rail: With an enclosed bottom rail, our venetians eliminate the presence of dirt, dead insects, and unsightly cords hanging out, providing a clean and tidy look. Furthermore, this design prevents bowing and ensures exceptional strength.


Special Looprite Rollers: Thanks to our specially designed Looprite rollers in the head box, the slats consistently align perfectly, resulting in a visually appealing and cohesive appearance.


Snap-in Stainless Steel Installation Brackets: Our blinds come with innovative snap-in stainless steel installation brackets that have concealed fixings. These brackets simplify installation and removal, facilitating easy cleaning of the blinds.


Epoxy Enamel Finish: To guarantee long-lasting durability, our venetians feature an epoxy enamel finish, ensuring they retain their pristine appearance for an extended period.


Advanced Tilt and Cord Mechanisms: Our blinds incorporate state-of-the-art tilt and cord mechanisms, allowing for smooth and effortless operation.



Optional Mono Control: For added convenience, we offer an optional mono control feature, providing even greater ease of use.
The list of exceptional features and benefits of our Aluminium Venetians goes on and on, making them the ultimate choice for discerning customers seeking superior quality and functionality.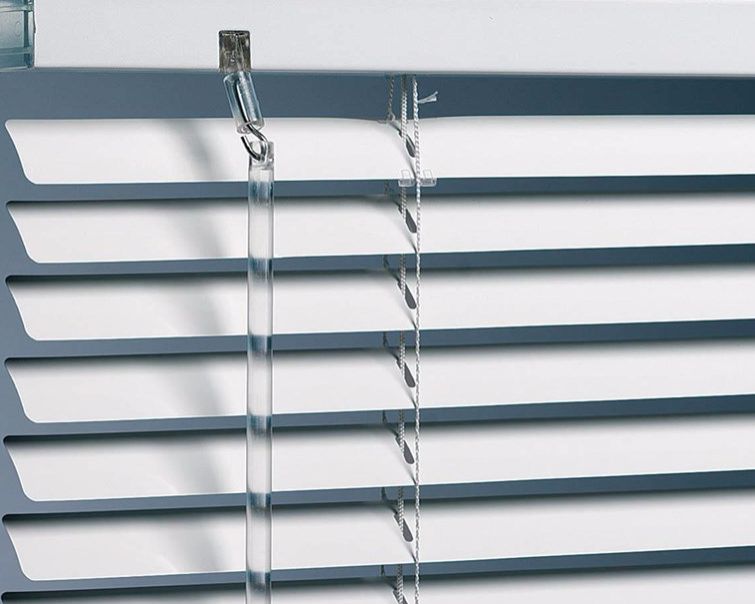 At Mr. Blinds we have two ranges of Aluminium Venetians. One is for the budget conscious but still made from .21 gauge slat (much stronger than those ready made products from major retail outlets). The other is a Premium Range with double rolled slats and curved Head Rail, with many different colours and styles, we are sure to have the right choice for you.

Our aluminium venetian blinds come in brushed, metallic or perforated and can come in a large variety of colours to suit your home or office.
Aluminium Venetians never seem to date, are extremely functional, offer privacy yet you can still retain your view, control the amount and angle of the light entering your room, suit so many different decorating styles and are available in excellent colour ranges. Plus they are custom made right here in South Australia to suit our harsh weather.
Please do not hesitate to contact us for a free onsite measure and quote.
If you're not wanting aluminium, you may like to consider getting the timber venetian blinds option.