Thinking of renovating or extending your home?
It's a sensible idea!
Home extensions are becoming more and more popular, especially in smaller homes where families feel they need that extra space at the back of their homes for a larger kitchen dining space, or a more open living area.
And who wouldn't want some extra space to entertain and have family dinners!?
Part of the renovation or remodelling process often requires walls to be knocked down, new colour schemes to be chosen, and window openings to be added or widened to accommodate more natural light.
And with all that, generally means that your old window treatments wont suit the new build, so it's imperative not to forget, that you WILL need room in your budget for new window furnishings!
In this post, we thought we'd do a quick fly-through of some Adelaide's recently renovated homes in order to give you an idea of how the people of 2019 have been styling their homes, and what window treatments they have gone for !
Firstly, did you know that curtains and drapes are on their way back in trend!
That's right, check out this inner southern suburbs home that has opted for sheer curtains in it's newly renovated living room. It's definitely making a statement and oozes class as well as offers primary light filtering and privacy benefits.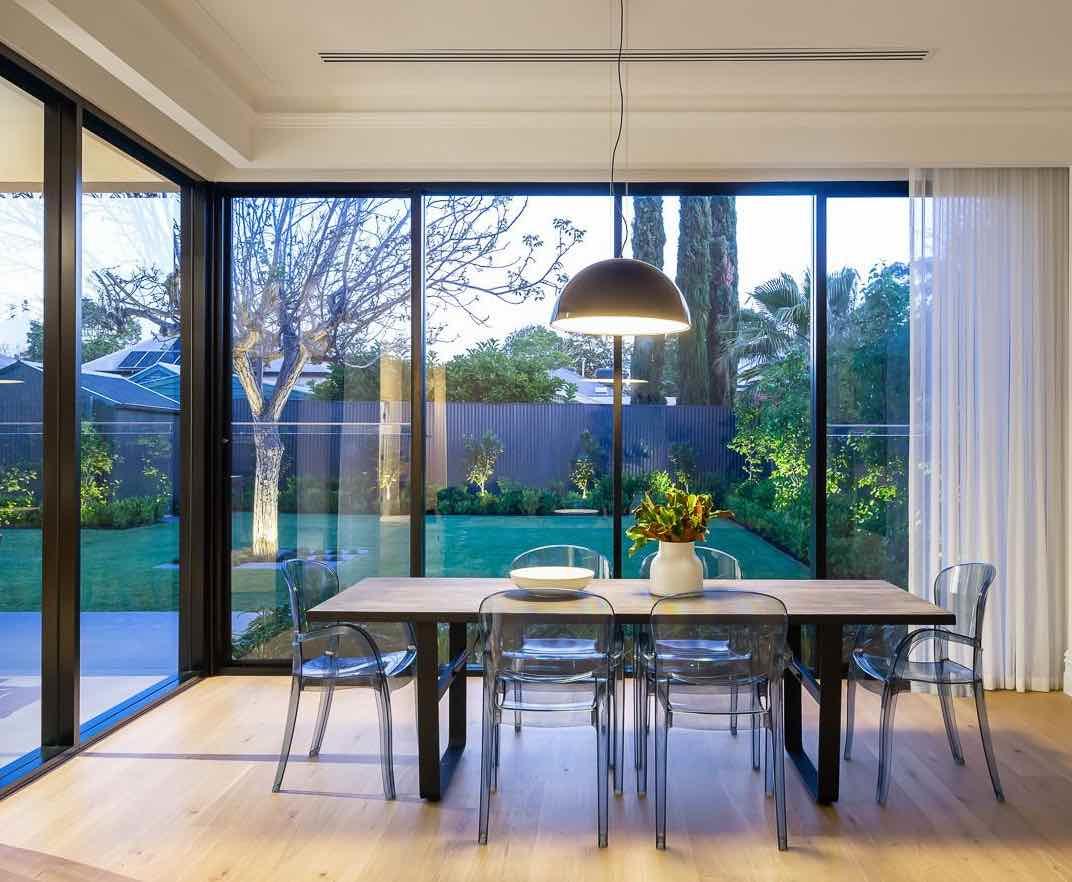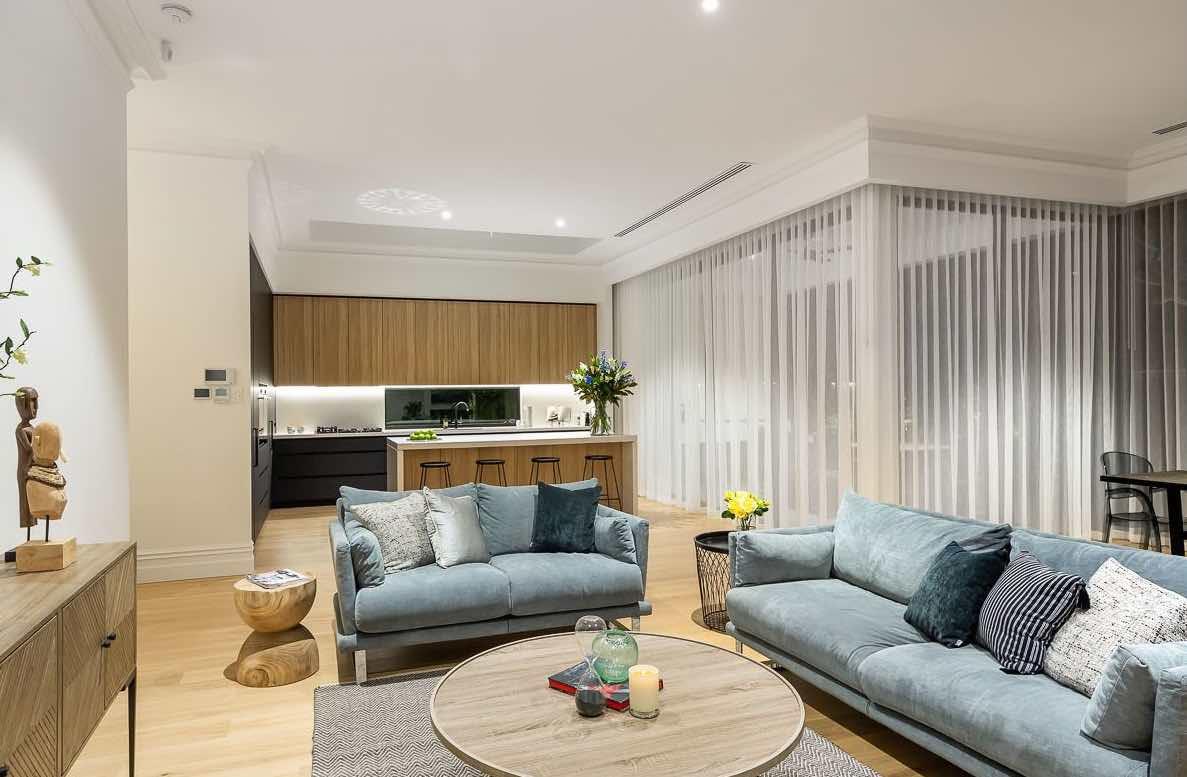 Plantation Shutter colours can generally be personalised based on your homes décor with white often being the most popular choice.
But have you thought about using black? Here's a great example of how some darker tones have been harmoniously colour matched to the design elements of both a bathroom and bedroom….We think it looks Trés Chic!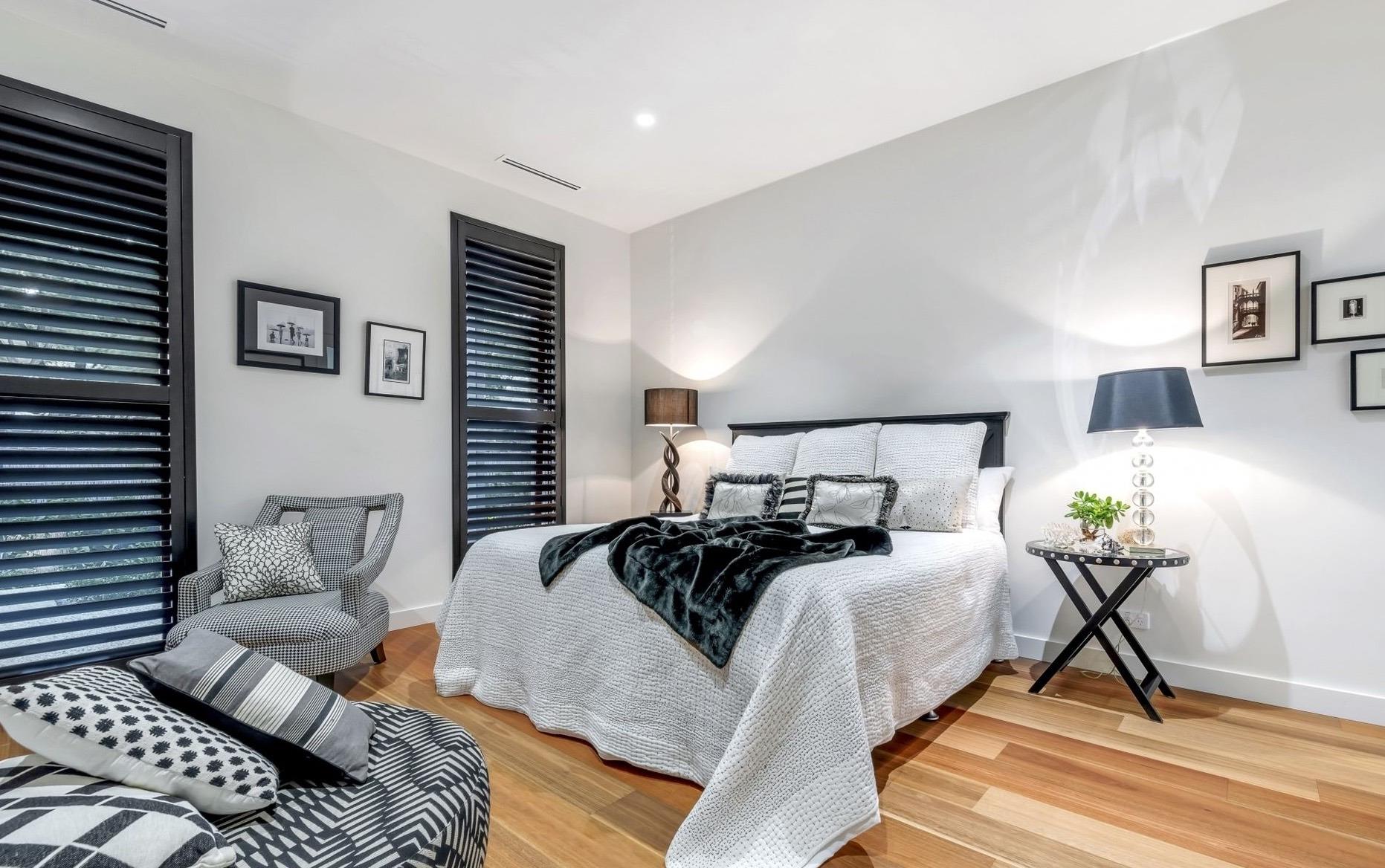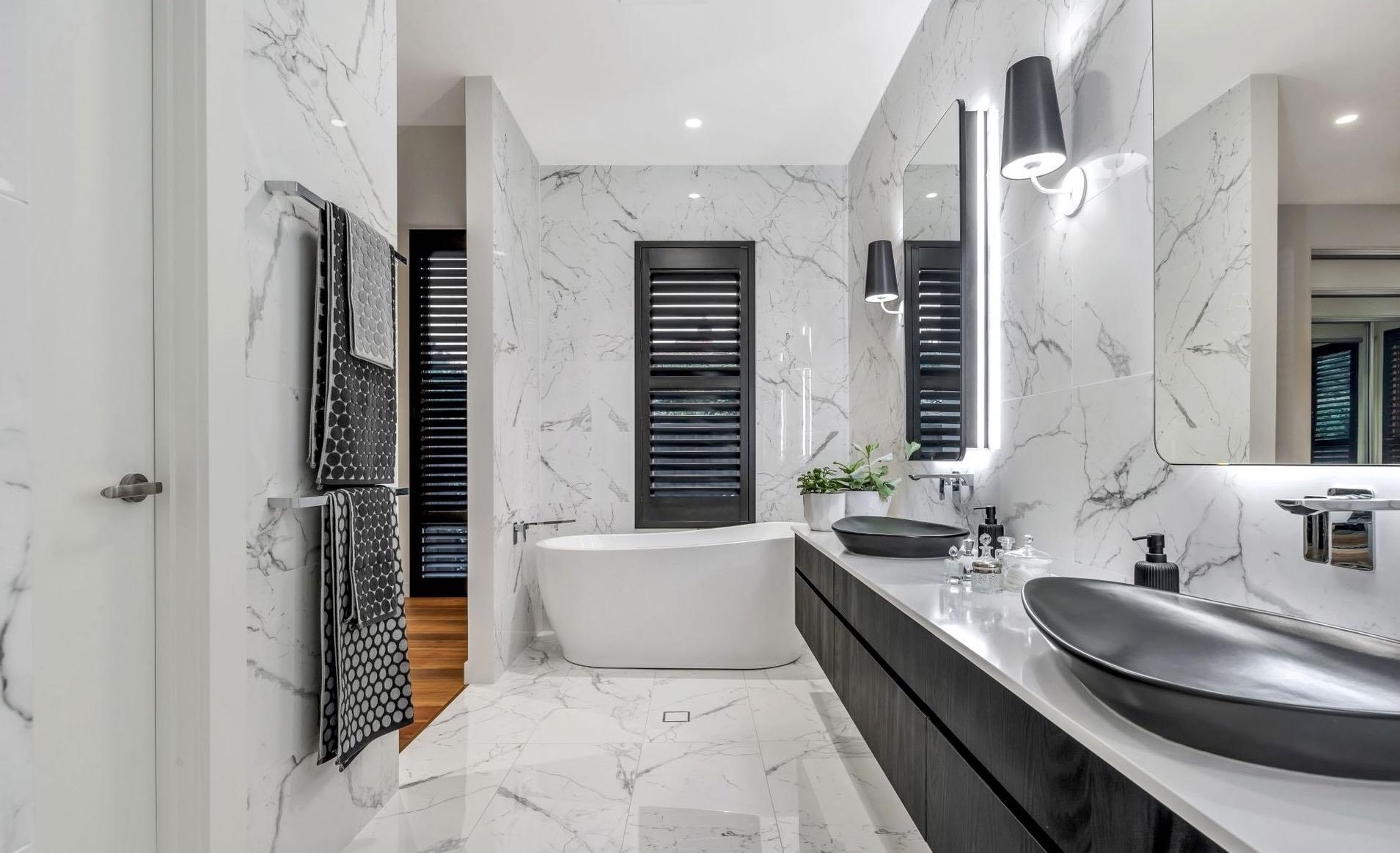 A similar look to shutters, but slightly more affordable, are
venetian blinds.
They can equally dress up a bedroom with class and appeal but have
louvres that are slimmer and that open and close using a draw string. Perfect for light control and privacy in bedrooms, lounge rooms or your home office.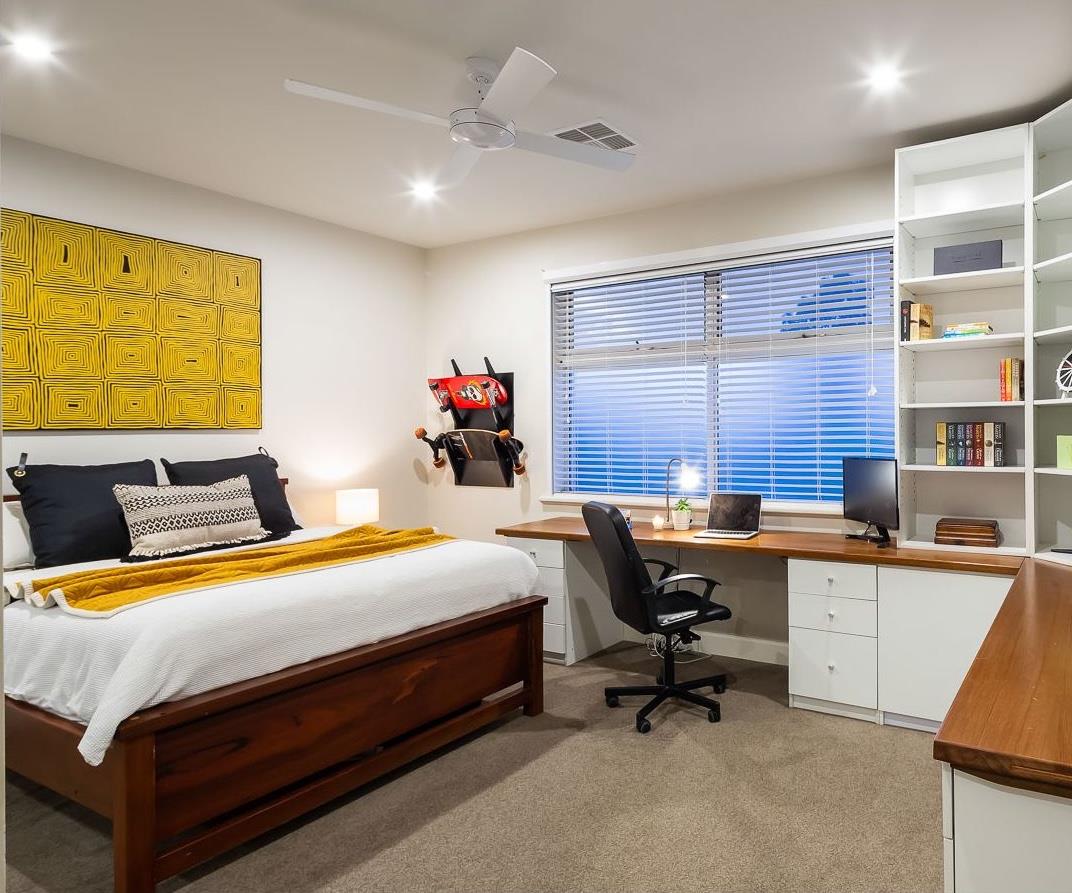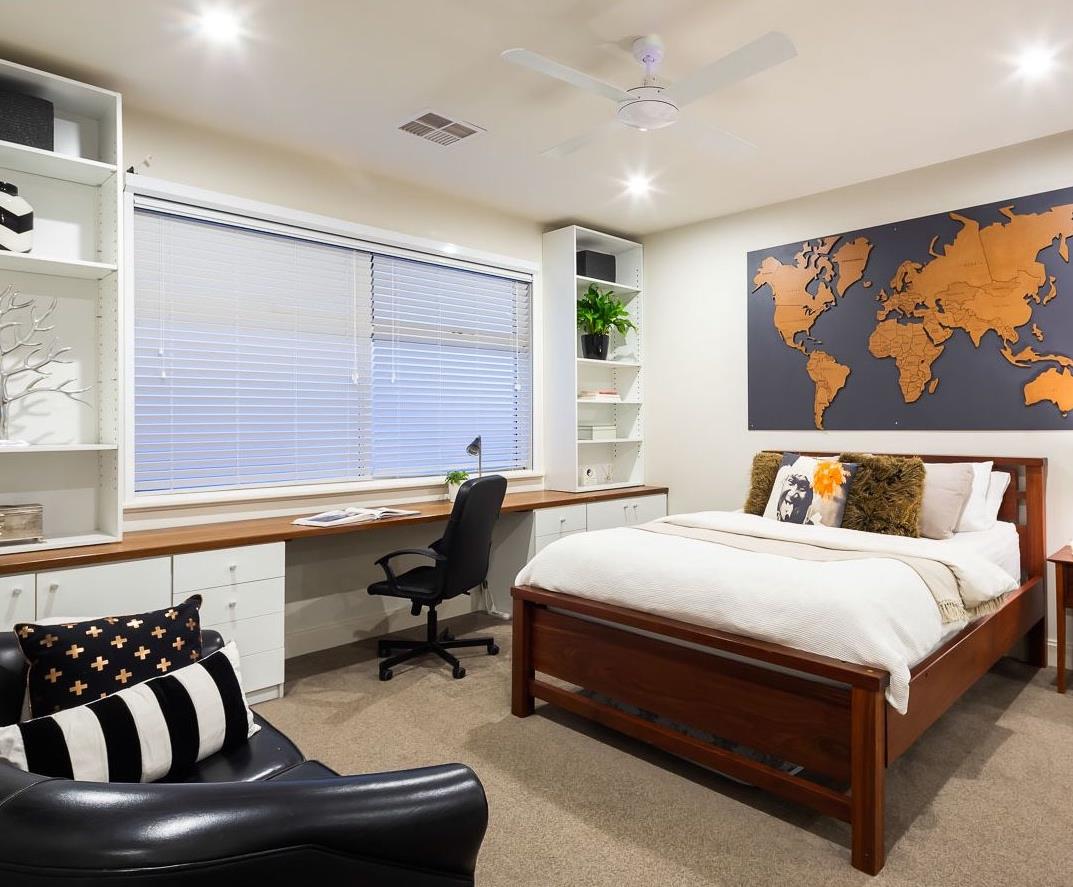 Let's not forget the amazing practicality of
roller blinds
and their ability to be custom made to fit any size of window. (in this case large openings) and the ability to be motorised for easy day to day living. Here the home owners have chosen a block out fabric. Roller blinds are affordable and their versatility means they will suit any room of the home!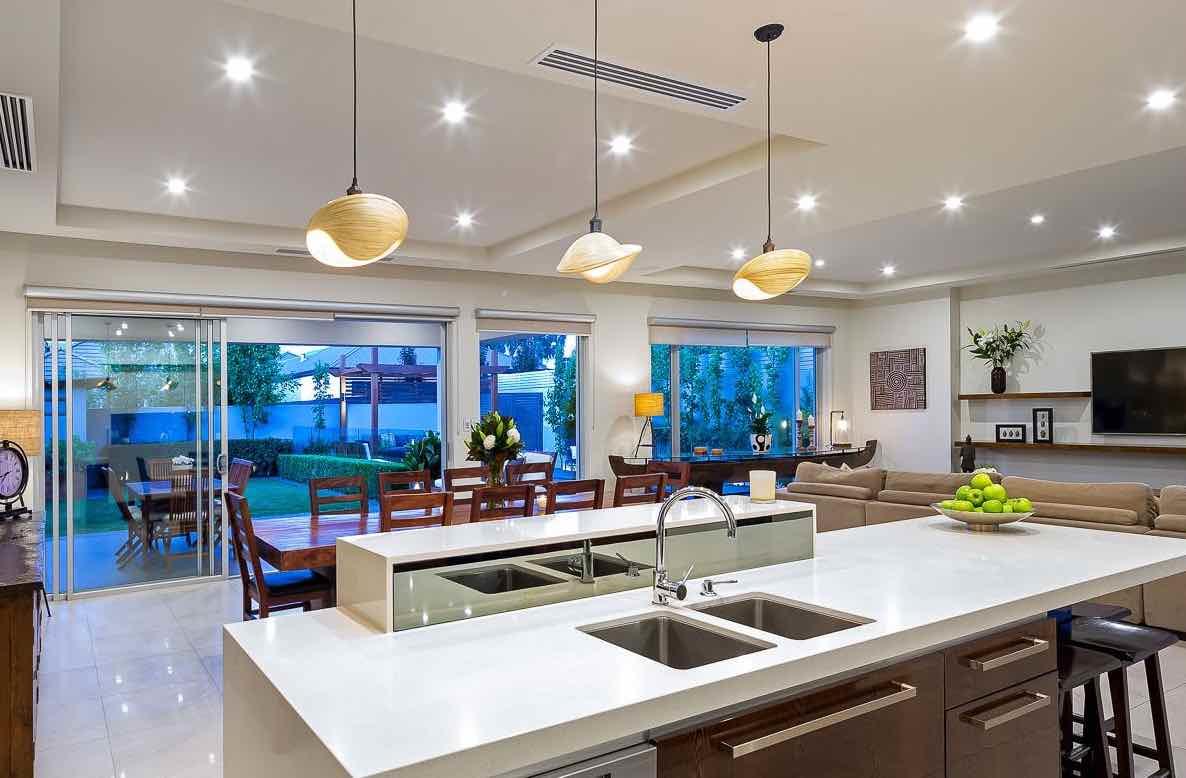 Large, light filled rooms, minimalistic furnishings and stunning window treatments are all the rage as we finish off the year!
New technological enhancements when it comes to materials, as well as an almost infinite colour palette, means the home owner of today has loads of choice. And we love it!
Here at Mr Blinds, we offer, made-to-measure window furnishings made from top quality, durable materials. Blinds and shutters that are designed to suit your taste and requirements. We pride ourselves on the hands-on service that we are able to offer our customers. From the design aspect, through the manufacturing process and finally to the installation.
We're excited to see what the next decade will bring!